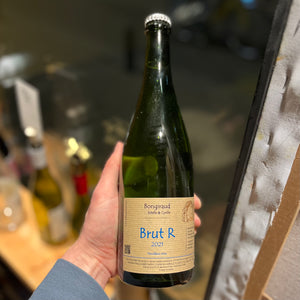 Goosberries, green herbs, Granny Smith apple. Yeasty brioche, subtle flint and salt. Fine soft perlage, elegant accidity.  
This Brut Nature is made without any addition of sulfur or sugar. This Riesling finishes its fermenation in bottle and is aged for 8 months. The sediment is removed by manual disgorgement after 3-week period of remuage.
Crafted by Estelle and Cyrille Bongiraud (winemakers from Burgundy) on a Serbian terroir.

Rogljevo, Negotinska Krajina, eastern Serbia