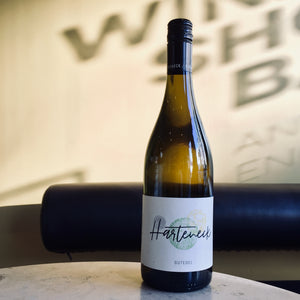 Precious - harmonic - vivid! The wine has a melon yellow color and in the
nose we have hints of red Apples, Quince, Lemonzest and Elderflowers.
On the palate the wine has a fruity minerality with lactic acidity. An extraordinary Chasselas (Gutedel).
Refreshing and light wine, perfect to share with friends. Perfect with salads, cream cheese with herbs, or mild cheese.
Hand picked with gentle berry grading on fruit days of the moon calendar with cool temperatures. Spontaneous fermentation, malolactic fermentation, unfinned, minimum amount of sulfites before bottling. Vegan, low alcohol 11,5% vol.
Winemaker: Thomas Harteneck

Certified biodynamic, working with nature under the strict guidelines of DEMETER.

Place: Baden, south of Germany.