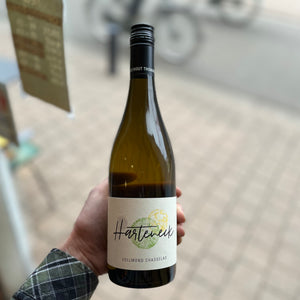 A prime example of soil consistency and vividness. The 2021 FULL MOON Chasselas has a soft yellow green hue and is slightly cloudy.

Juicy, fruity notes of galia melon, apple blossom, some pear and a hint of grapefruit on the nose. On the palate the unfiltered Chasselas shows its aromatic vitality. Complex herbal notes with an extraordinary length! This wine combines the best attributes of the Chasselas grape with the energy of the sun and the expressiveness of the terroir.
Low alcohol 11%vol.
Hand picked by full moon on 21.09.2021, spontaneous fermentation, malolactic fermentation, unfinned, vegan, no sulphites added. 
Winemaker: Thomas Harteneck
Certified biodynamic, working with nature under the strict guidelines of DEMETER.
Place: Baden, south of Germany.