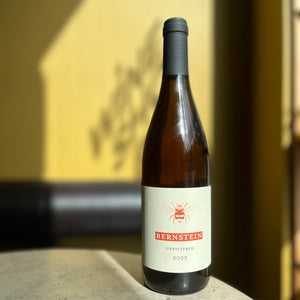 Light, elegant orange wine with ripe, juicy fruit of apricots, hints of chamomile, lime blossom, tea and linden honey aromatics. High animating acidity, fine tannin structure. Great wine with aging potential.
Hárslevelü grape grown on calcareous loess soil, harvested by hand, 5 days of spontaneous fermentation on skin with native yeasts. 9 months aging in used Burgundy barriques. Hárslevelü loves skin contact, the wine has a perfect balance of fruit, acidity and fine tannins. 
Unfined, unfiltered and bottled without addition of sulphur.
Crafted by Horst Hummel, Villány, southern Hungary.