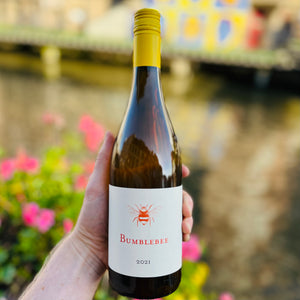 Slightly cloudy, aromatic, creamy, complex, with nice umami aftertaste.

5 days maceration, fermentation with native yeasts, 1/3 of Hárslevelü, Kírályleányka and Olaszrizling. Fine aroma  from Kírályleányka, ripe stone fruit from Hárslevelü and gentle bitter almonds from Olaszrizling.

Unfined, unfiltered and bottled without the addition of sulphur.
Crafted by Horst Hummel, Villány, southern Hungary.