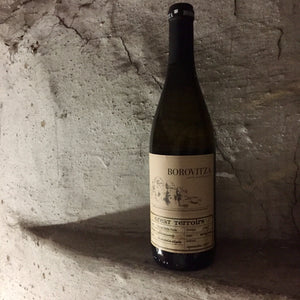 Perfumed and charming. Intense and vibrant. Juicy and succulen. Notes of citrus, peach and white flowers. 
Try it with roast chicken, fish dishes, Asian food. 
Rkatsiteli (ancient grape originated in Georgia, one of the oldest grape varieties) and Aligoté grapes. Harvested by hand, natural vinification, 12 months in stainless steel tanks. 
Made by Adriana Srebrinova in the village of Borovitza, Vidin region, North-Western Bulgaria. Borovitza ia a cult boutique winery located near the town of Belogradchik in North-Western Bulgaria.