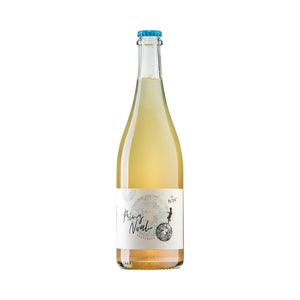 On the nose, fruity and fresh with baked apple, pear, Granny Smith apple and light gooseberry aromas and hints of brioche, herbs and flowers. Full-bodied on the palate, soft bubbles sparkling with fine aroma and a long finish.
Made with méthode ancestral – spontaneously fermented, free from fining, filtration and sulphur addition.
Slughtly cloudy, not disgorged, the bottle contains some natural yeast deposit.
winemaker: Thomas Harteneck
grapes: Müller-Thurgau und Auxerrois
place: Baden, Germany
method:  organic, biodynamic (Demeter certified) agriculture, harvested by hand, natural vinification, méthode ancestral, no filtration no fining (vegan), no dosage (no sugar added), no sulphites added.