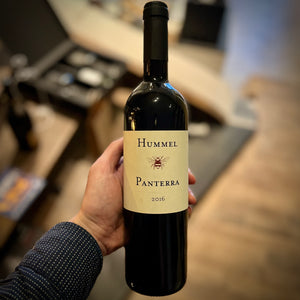 Firm, fine structure, ripe fruit, minerality, tension, depth. 
A wine for special occasions. 
Villány region and Cabernet Franc are made for each other. The region is known for outstanding Cabernet Franc due to its sub-mediterranean climate and  its calcareous, mineral loess soil. 
2016 was a small vintage in terms of quantity and excellent in terms of quality. The PANTERRA 2016 is beautiful. Spontaneous fermentation. One and a half years in used Burgundy barriques. Unfined, unfiltered and minimally sulfurized.

Crafted by Horst Hummel, Villány, southern Hungary.